MYOB ESSENTIALS Smart, Easy Online Bookkeeping
My Office Books will show you how easy MYOB Essentials is to use for your small business.

Forget excel spreadsheets and desktop software.
Connect your bank feeds and create rules.

Use anywhere / anytime on your smart phone, tablet or your desktop. Bookkeeping has never been so fun or convenient to use.
---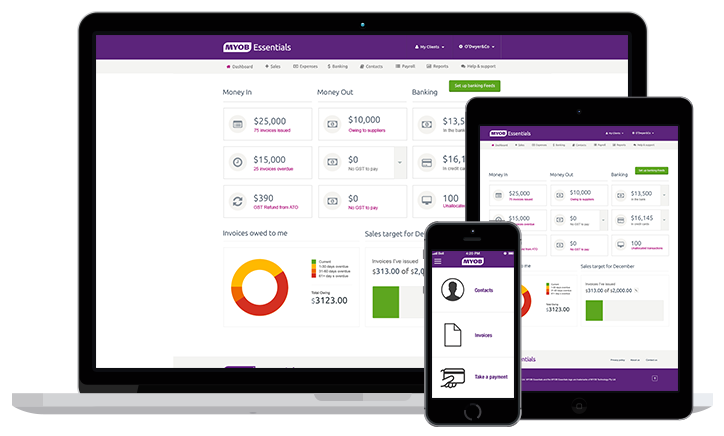 TAX TIME DATA A CLICK AWAY
- Superstream and Payroll
- BAS, PAYG, GST Reporting
- Financial reports
KEEP THE TAX MAN HAPPY
Business records in one place
Scan and attach your expense receipts to your bank transactions
COLLABORATE IN THE CLOUD
Work with your bookkeeper and accountant online at the same time.
No more pen drives or disc backups at tax time

---
INVOICE IMMEDIATELY
Instead of finding time to do your invoicing, you can access your MYOB Essentials app on your phone or tablet and do your invoicing conveniently while on location.
Your cash flow is now in your hands, invoice your customers and ask them for their email address to send them their invoice at the finish of each job, before you even hop into your car.

Connect Myob Essentials with MYOB PayDirect and you can also accept credit cards and EFTPOS payments on the spot. Download the FREE MYOB OnTheGo app on your IOS and Android Smartphone now!

Link the icons as per this page....
INVOICE ON THE GO - MYOB ESSENTIALS
Android App https://play.google.com/store/apps/details?id=com.myob.onthego
Apple App https://itunes.apple.com/au/app/myob-onthego/id891677147
---